TED said, "I picked this up because I need to compete with Shaun The Greatest Person Alive and Bestest Pal I've ever had, whom I'm buying Hot Toys Ironman (Whatever version they release, Iron Monger, hell, even Pepper Potts) and Hot Toys TDK figures & vehicles (Whatever he wants, he's my BESTEST PAL, I will even buy him a Batcave with a giant coin) for X'Mas, his birthday, his lunar birthday, next Christmas, his reservist and just because he exists day, who bought a folding chair."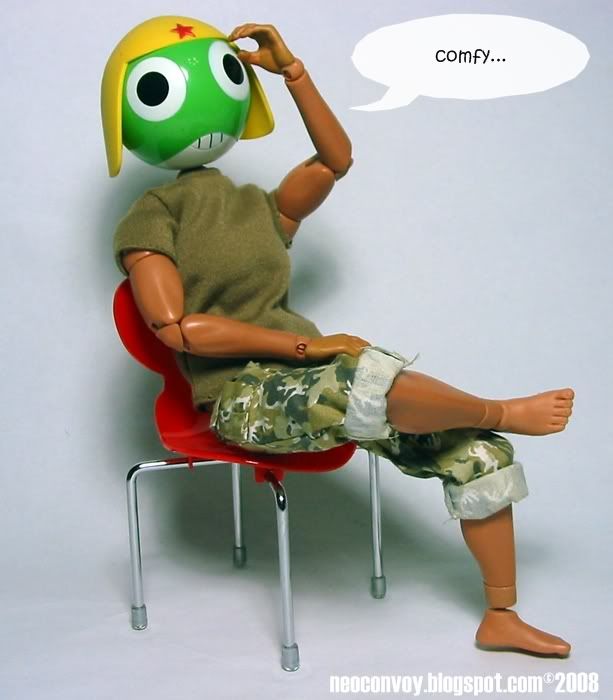 Trust me I don't feel comfortable when TED talks like that, but somewhere in that generally exalting post, I detected a challenge in the following pix and copy...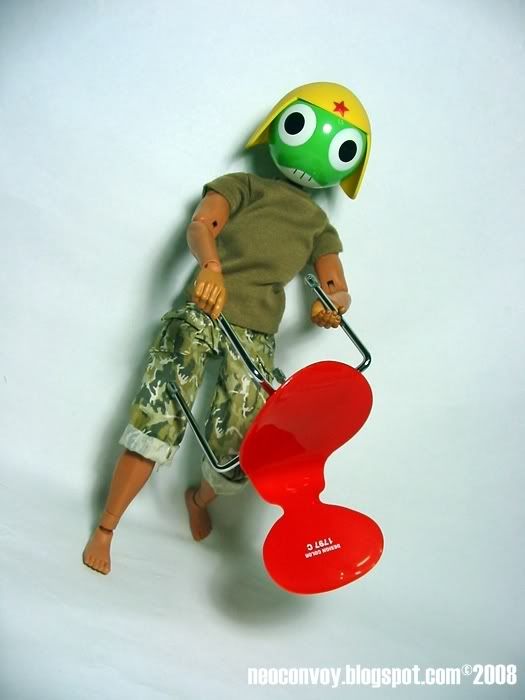 In response to Folding Chair in Action.

Perhaps we should enact a showdown with your Keroro-chan and pansy wussy limp-wristed outrageously ghey ah, f@#$ it chair, with one of my kitbashes, TED.




tags:

toy blog |
toy collector |
toy collecting |
singapore