Posted: Saturday, September 08, 2007 by
Shaun
in
I got to know Vince from my previous job, through an enquiry about a site I was managing at that time. Somewhere along the lines of our email exchange, the fact that we were both toy collectors popped up. And we had our own blogs exalting our toys.

His blog's a goldmine for figure and the occasional comic reviews and he takes great pix of his toys.

I'd always been bugging Vince to show us his display area, and he's finally gotten round to it, on the first year anniversary of his blog.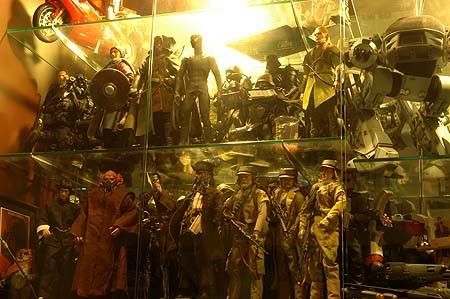 All together now.... WOW!

Great to finally see your display Vince and keep those wonderful figure reviews coming. :)


tags:


toy blog


toy collector


toy collecting


singapore