Posted: Saturday, June 03, 2006 by
Shaun
in Labels:
superman
Haven't have much time to take photos of my toys these past weeks, so here I am, making up for it.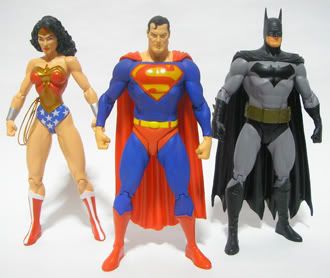 Wonder Woman was aquired to form the Trinity with Supes and Bats.

Alex Ross's art always leaves me in awe.

There have been complaints in toy forums that Wonder Woman shouldn't be that tall, even taller than Superman.

But I say she's an Amazon, so let her be.


tags:

toys
singapore