DC Superheroes Doomsday, Superman and Bizarro are pretty upset that they're posing with an outdated AND pricer version of Supergirl.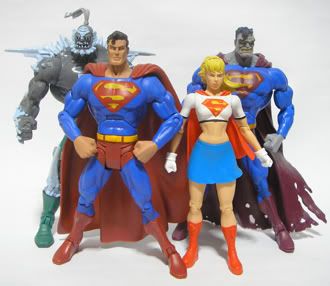 Doomsday said, "This Supergirl has less joints to break!"

Bizarro said, "Any female company, me like, cos me fugly."

Superman was more genial, "Looks like the Kara we got packed with, but she sure isn't. For one, this Kara look less like a spud face. She's pretty hot. I'd do her for a dollar.

And the search continues for DC Superheroes Supergirl.


tags:

toys
superman
singapore