Posted: Tuesday, August 23, 2005 by
Shaun
in Labels:
batman
Batman Begins
These are some of the Batman Begins stuff I picked up. Luckily this line isn't that extensive, and the really cool pieces are very few and far between.

Collector's Edition BatmanThe figure's has adequate, not outstanding, points of articulation and the cape is poseable, with the help from wires lining the seams. The touted rubberized suit gives the costume a flat sheen as compared to the basic figure's glossy plastic look.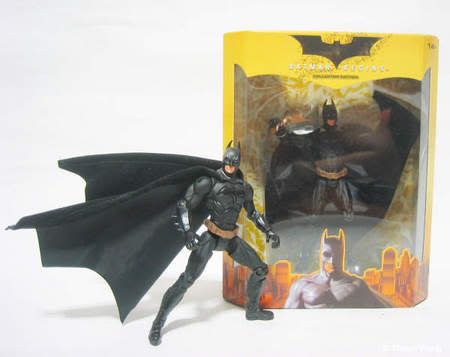 Left to Right
Collector's Edition Batman, Microman Batman, Batman Begins Basic Figure




The Batmobile




I dunno why there are so many detractors of the Batmobile, or the 'Tumbler' as its affectionately known. I ain't a major Batman fan but at least I did myself a favour by reading The Dark Knight Returns. You should too. You'll be delighted to be introduced to the original inspiration for the movie batmobile. Granted the art is fugly, but the story's a classic.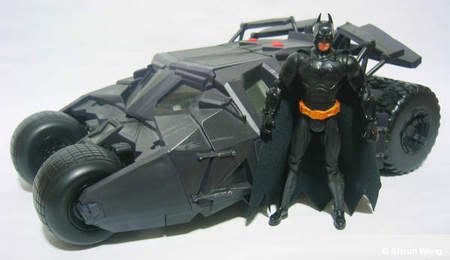 As the collectors' edition batman can't fit in the Batmobile, it's necessary to get the basic fig to operate it.

I've more galleries of Batman here if you're interested.

tags:


toy blog


toy collector


toy collecting


singapore

batman